Our dental team in Little Silver, New Jersey are dedicated to top-notch dentistry in all aspects. If you are in need of excellent dentistry, please give Shore Premier Dental Arts a call at 732-842-6370 for more information and book an appointment with our team.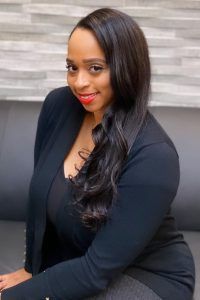 Miranda Thomas
Office Manager
Miranda is the office manager at Shore Premier Dental Arts, with over 14 years of dental experience. She oversees all operations in the office by implementing her exceptional knowledge in the dental field to ensure the delivery of the best quality care to each and every patient. Miranda enjoys spending time with her two wonderful children. When she is not being supermom, she enjoys cooking creative meals and singing as often as she can. To Miranda, true success comes from making a positive impact in people's lives.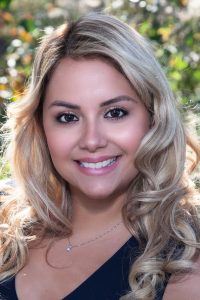 Corrine Casiano-Torres
Hygienist
Born and raised in New York, Corrine brings over 15 years of hygiene experience to Shore Premier Dental Arts. She has been a registered dental hygienist since graduating Hostos Community College with an Associate of Applied Science. Corrine loves educating and interacting with her patients. The most rewarding aspect of her job is teaching her patients how to improve their oral health and, in turn, their overall health. She now resides in Kenilworth, New Jersey, and in her free time loves being a hands-on mom, serving as her daughter's Girl Scout leader, as well as staying active doing her favorite sport, swimming. Whether it is having family night at home or traveling, she enjoys her time with her husband, two daughters and dog.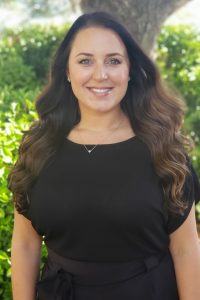 "Teeth are always in style." A simple quote by Dr. Seuss, but one that Nicole always lives by. Nicole is an enthusiastic dental hygienist with a degree from the University of Medicine and Dentistry of New Jersey. Over the past 10 years, she has exuded a great passion for patient care, striving for the best outcomes for each individual patient. She loves spending time with her family, friends and two dogs, Chip and Louie. As the primary dental hygienist at Shore Premier Dental Arts, Nicole is looking forward to meeting all of our patients and helping them in any way she can. She always wants her patients to feel comfortable when they are in the chair, and she cannot wait to meet you!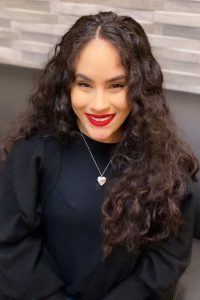 Nyasiah Velez
Treatment Coordinator
Nyasiah is the lead patient liaison at Shore Premier Dental Arts and has been in the dental industry for over 5 years. She spends time getting to know the patients and learning about their specific dental needs and goals while supporting each patient throughout their individual process. In her free time, Nyasiah loves to spend time with her friends and family, including her young son and three pets. She also enjoys spending time in nature by taking long hikes in the woods. Nyasiah strongly believes that kindness is the best nourishment for humanity.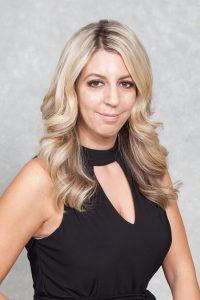 Patricia Schueler
Insurance Coordinator
Patricia has been in the dental field for over 10 years and has served in almost every position in the office. She is a certified dental assistant and has worked as an insurance administrator and treatment coordinator for over 8 years. She enjoys interacting with patients and helping alleviate any concerns they have about dental treatment and insurance coverage. While she truly enjoys working in the front office, Trish has just completed her Associate Degree in dental hygiene and is awaiting her board certification to join our hygiene team.
Trish enjoys boating with her friends, going on nature walks and horseback riding. She spends a lot of time with her horse, Casey, and her dog, Simba. She is also a huge car and speedboat enthusiast.