Our dental team in Little Silver, New Jersey are dedicated to top-notch dentistry in all aspects. If you are in need of excellent dentistry, please give Shore Premier Dental Arts a call at 732-842-6370 for more information and book an appointment with our team.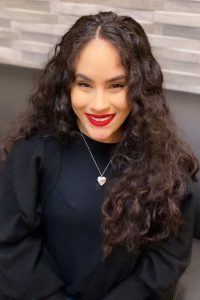 Nyasiah, also known to our patients as "Ny," was our lead patient liaison who has grown to become the office manager at Shore Premier Dental Arts. Ny has been in the dental industry for over five years, during which she has been able to guide and educate patients on how to complete their treatment within their financial limitations. Ny strongly believes that kindness is the best nourishment for humanity. Throughout her career, she has prided herself on getting to know the patients and supporting each patient on their journey with our office. When Ny is not in the office, she loves spending time with her family, taking long hikes to surround herself with nature and working out. Ny has had the privilege to recently become a new mom and is loving every moment of it.
Shakira
Patient Coordinator
When you visit our office, the first member of our team you will meet is Shakira. As our patient coordinator, Shakira ensures all our patient needs are met in the office as well as virtually. Being in the medical field previously, she does hold certifications in administrative and billing analytics. Since becoming a part of our dental team, Shakira believes that dental is not only about teeth. It is about feeling rewarded, knowing that each patient who comes to see us is getting the best care they can get. Each patient deserves to be treated like family. When in our office, Shakira ensures each of our visitors are treated as if they were a member of her family. On the days that Shakira is not alongside our team, she enjoys hiking, photography and spending time with her loved ones.
Daniela
Registered Dental Assistant
Daniela is our registered dental assistant who comes to us with over five years of experience in the dental community. Patients often see Daniela in the back helping Dr. Ally during their dental procedures. She is the reason our patients are able to be seen in such a timely and professional manner. As an RDA, Daniela prides herself in demonstrating compassion and ensuring our patients feel comfortable and at ease during their dental appointments. In her free time, Daniela enjoys working out, visiting the beach frequently, and spending time with her friends and family.
Jillynn, who also is known to our patients as "Jill," is our dental assistant. Jill is often the first face you will meet once you are brought back for your dental appointment. Jill recently came to our office after graduating from ACI Dental Assisting School, where she was a peer tutor and graduated with honors. Jill is not only excited to learn and evolve in the dental field but also to empower our patients to understand that while they are in our office they are heard, respected and cared for. Jill believes there is no such thing as a patient being a stranger while under our care. In the free time Jill has, she can be found reading, drawing, painting and spending time with her family.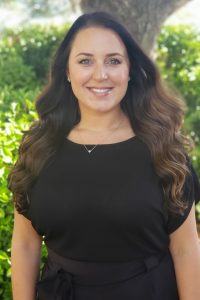 "Teeth are always in style." A simple quote by Dr. Seuss, but one that Nicole always lives by. Nicole is an enthusiastic dental hygienist with a degree from the University of Medicine and Dentistry of New Jersey. Over the past 10 years, she has exuded a great passion for patient care, striving for the best outcomes for each individual patient. She loves spending time with her family, friends and two dogs, Chip and Louie. As the primary dental hygienist at Shore Premier Dental Arts, Nicole is looking forward to meeting all of our patients and helping them in any way she can. She always wants her patients to feel comfortable when they are in the chair, and she cannot wait to meet you!
Marta
Registered Dental Hygienist
Marta is one of the fantastic members in our hygiene department. Marta has been a registered dental hygienist since 2019. She graduated from Regis College with a bachelor's in business as well as dental hygiene. During her time in school, she was a member of Sigma Phi Alpha and currently is FA, CPR and AED certified. Marta was born in Poland and became a resident of the United States at the age of ten. She is a Boston native but is now experiencing all that New Jersey has to offer. She is fluent in both Polish and English. During her free time, Marta can be found spending time with her husband, hiking, ice skating and horseback riding.
Jess
Chief Operating Officer
Jess is our woman behind the scenes at Shore Premier Dental Arts. She ensures our company meets all business regulations and keeps our patients, as well as our team, excited about the services and care we provide. Jess has been managing dental practices as both private and corporate entities for 10 years. Through her experience, she finds it extremely important that every patient leaves feeling confident in their provider and that all of their questions have been answered. Born and raised in New York City, Jess attended her studies at St. John's University, where her background is in finances. When not in the office, Jess can be found spending time at the beach with her three pups, working out and getting into her new found hobby: photography.